Meet Kevin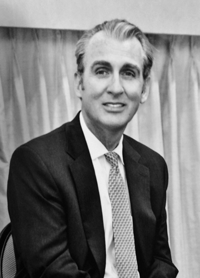 Kevin Knebl is an International Speaker, Author, Trainer and Coach whose clients include small, medium and Fortune 500 companies. He's an in-demand, leading authority on Social Selling, Relationship Marketing, LinkedIn and Twitter with a healthy dose of Inspiration, Personal Development and Humor blended in for good measure for conferences, conventions, company trainings, and many other events.
Kevin is the coauthor of "The Social Media Sales Revolution: The New Rules for Finding Customers, Building Relationships, and Closing More Sales Through Online Networking" (McGraw-Hill). Kevin is also a contributing author of "Learn Marketing with Social Media in Seven Days" (Wiley).
Kevin is the CEO of Knebl Communications, LLC – The Social Selling and Relationship Marketing Professional Services Firm™
Kevin is recognized as a leading authority on LinkedIn and has trained hundreds of companies, associations and organizations and tens of thousands of business professionals on the most effective uses of LinkedIn since 2004. Kevin also has more Recommendations (1805+) on his LinkedIn profile than anyone else in the world among over 380,000,000 LinkedIn members.
Kevin speaks, trains, coaches and consults internationally on Social Selling, Relationship Marketing, Online and Offline Networking, LinkedIn, Facebook, Twitter, and Personal Development from a relational perspective versus a tape on the glasses and pocket protector approach. His speaking, training, coaching and consulting style has been described as a blend of comedian, therapist and stimulating teacher. Individuals and organizations significantly grow their networks, businesses, and revenues through his dynamic, inspirational and humorous trainings, webinars, workshops and individual and group coaching.
All things being equal, people do business with and refer business to people they know, like and trust. Kevin teaches how to accelerate your "Know, Like, Trust Factor" by taking a sincere interest in your network while adding value to all your relationships. The paradox is that while Social Media leverages technology, it's all about human connections.
KEVIN CAN HELP YOUR COMPANY, ASSOCIATION OR ORGANIZATION SIGNIFICANTLY LEVERAGE SOCIAL MEDIA FOR INCREASED LEAD GENERATION, BUSINESS DEVELOPMENT, SALES, RECRUITING AND CONSISTENT MARKETING AND PUBLIC RELATIONS PURPOSES.
IF YOU ARE FEELING OVERWHELMED BY LINKEDIN AND ALL ITS FEATURES, PLEASE ASK KEVIN ABOUT THE VARIOUS TRAINING WORKSHOPS AND WEBINARS THAT HE PROVIDES. KEVIN HAS TRAINED HUNDREDS OF COMPANIES, ASSOCIATIONS AND ORGANIZATIONS AND TENS OF THOUSANDS OF BUSINESS PROFESSIONALS ON THE MOST EFFECTIVE USES OF LINKEDIN SINCE 2004.
If you have read this far, you may just want to call him to say hello. He's very positive and encouraging. Like….way positive and encouraging. Besides, you must be looking for something to do if you're reading the fine print.
Speaking & Training
If you're looking for a speaker, check out his Speaking & Training information page. Kevin speaks, trains, and advises on topics such as how to utilize proven interpersonal skills both online and offline, enhancing your organization's prospect, client and referral relationships, leveraging Social Media in the sales process and much more.
What Kevin Has Done
If you're wondering why you're bothering to read anything Kevin writes, here are a few bullet points of things that he's done in his past that might be relevant:
Was the top-producing salesperson for an international consulting company with over 300 salespeople in 11 international offices
Set numerous sales records among a number of small, medium and Fortune 500 companies
Hired and managed sales forces in the professional services, business consulting and direct selling industries
Launched his own speaking, training, coaching and consulting company
Has consulted with many companies all around the world on how to increase their visibility, showcase their credibility and grow their revenues
Has been delivering customized LinkedIn trainings longer than almost anyone else on earth
Has delivered a bajillion keynotes and training engagements
Played piano professionally for years in the New York City area
Married a woman whose wedding he was supposed to play at
Yes, that last bullet point above is true